Wanting to "perfect their album," MBLAQ delayed their November comeback for January of 2011. A representative of J. Tune Entertainment disclosed to Newsen on December 23rd, "Because of the amount of preparation gone into their comeback, they've become different from other idols. You will be able to experience a sharper feeling. This album is expected to have a total of 13 to 15 songs."

Unlike other idol groups, who release singles in order to quickly change up their images, MBLAQ seems to have opted for quality instead of quantity, even if it meant delaying their com

eback and disappointing their fans.
Cr: omonatheydidn't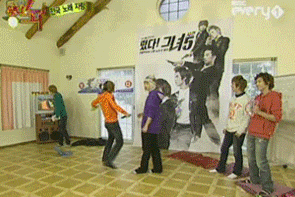 OMNGVSDFUHKHKJHNVSDKIJDFASOIDS MY BOYS ARE COMING BACK AND THEY WANT TO KILL ME KJSDJHFVSD OMG, I'M SO EXCITED AND HAPPY AND OMG, I DON'T EVEN KNOW WHAT TO SAY KLJGDSIKFSDOLFD ♥♥♥♥♥♥♥♥
♥ Merry christmas! ♥
Current Mood:
excited